Jagged Alliance: Flashback Announced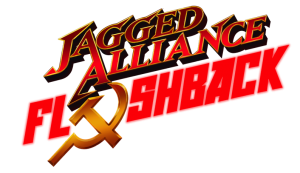 Today Danish game studio, Full Control, announced production of Jagged Alliance: Flashback has begun.  Flashback is not just reboot of the Jagged Alliance series but a reset that will bring back the turn-based tactical game play of old.
Full Control will be launching a Kickstarter campaign to fund the development of the game through help from the public.  Those interested will be able to get involved for as low as $5.
The Jagged Alliance game series first began in 1994 and is considered to be one of the best turn based strategy games.  In 1999, Jagged Alliance 2 with a return to the cold war era.  Jagged Alliance – Back in Action returned in 2010 to a mixed response from fans when it moved away from turn-based game play   Jagged Alliance:  Flashback plans to return game play to the cold war era.
For more information about Jagged Alliance:  Flashback, be sure to visit the game's webpage, Full Control's webpage or the game's Facebook and Twitter pages.