Sword of the Stars: The Pit Expansion Announced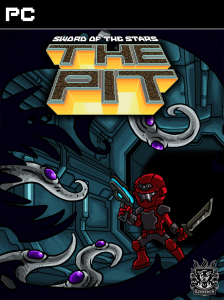 Today, Kerberos Productions announced the release of their new DLC for Sword of the Stars: The Pit entitled Mind Games.
Mind Games is expected to add new characters, levels and a harder game mode.  The DLC is set for release this July, but there will be a beta session in June in preparation for the release.  This DLC announcement follows a surge of sales better than what was expected.
"We have just been blown away by the fan response to The Pit," says Lead Designer and Kerberos CEO Martin Cirulis, "And we're thrilled to have the opportunity to grow The Pit bigger, better and nastier for the players!"
Some of the new features incorporated into the Mind Games DLC include:
2 new playable characters – a Human Psion and an alien Tarka Ranger.
10 new floors of evil science to conquer.
New traps, weapons, items and recipes.
New game mechanics including Psionic powers.
2 new play modes: Infinite and Seriously? – a level of difficulty beyond insane for those who like a real challenge.
You can get more information on Mind Games at Kerberos Productions' website, or follow them on Facebook and Twitter.