Interactive Teaser Released for The Raven
As a special treat to fans, Nordic Games has provided a free interactive graphic novel  prequelling the Raven 0 Legacy of a Master Thief.  The story can be accessed from your PC, Android or iOS device.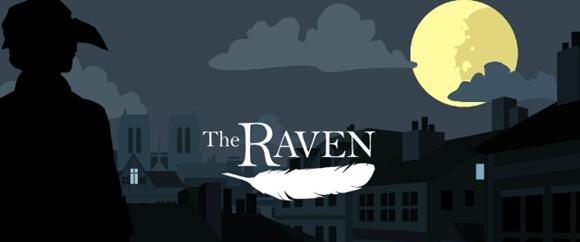 The story will serve to introduce readers to the world of the Raven and his battle of wits with France's top detective Nicolas Legrand.  As you read through the story you will find yourself immersed in the world of Parisian culture.  Work your way through the lies and deceit as you chase the Raven through the streets of Paris in an attempt to catch him.
"An Interactive Graphic Novel is the ideal way to introduce players to the main game in a way that is leisurely yet exciting so players can get a taste of what is to come from The Raven – Legacy of a Master Thief," said Peter Hercher, Product Marketing Manager at Nordic Games. "It's a free gift  from us at Nordic Games , that not  only keeps players in suspense of what is to come in The Raven but also provides a deeper understanding of who the Raven is, what motivates him and will help players piece together parts of the story that they'll hear about when playing through the main game out this summer."
Previous Image
Next Image
The first chapter of The Raven – Legacy of a Master Thief will be released to the Xbox 360, Playstation 3 and other platforms on July 23rd.  The second and third chapters will then be released on August 27th and September 24th.
The story is a whodunnit tale set in the 1960's across Europe.  It has many twists and turns as you track The Raven from Paris through Switzerland and Egypt.  Follow his black feather clues as you try to track him and recover the legendary "Eye of the Sphinx" sapphire.
For more information, be sure to follow the story on its main website, Facebook or Twitter.