505 Games Announces E3 Lineup
505 Games announced today their lineup of games to be shown at E3 this year.  They'll have several titles to show off including Payday 2, Brothers – A Tale of Two Sons and and Takedown:  Red Sabre.
"At this year's E3, 505 Games will showcase the company's most diverse lineup yet," said Ian Howe, president, 505 Games North America. "Our titles appeal to a wide range of gamers across all genres and platforms and there is no better place to unveil them than at E3."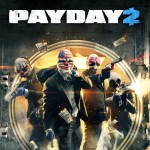 Payday 2 allows players to don the masks of Dallas, Hoxton, Wolf and Chains from the original game.  Follow them as they drop on Washington, DC for a crime spree.  Using the CRIMENET you'll be able to take part in contracts ranging from simple convenience store robberies to major league cyber crimes or bank vault heists.  Play with up to 4 friends co-operatively as you progress through the game.  The game will be released this summer to the Xbox 360, PS3 and Windows PC via the Steam Marketplace.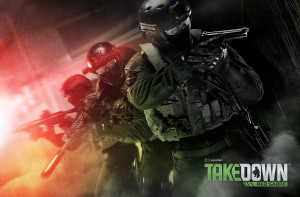 Takedown:  Red Sabre is a tactical shooter great for people who like to plan out their actions instead of the usual run-and-gun techniques.  You'll take part in close-quarter battles as part of the elite Red Sabre squad and experience scenarios that are created to emulate both SWAT and SOF teams as they take down small but lethal groups of people.  The staging areas are non linear so you'll have multiple routes of incursion as you work to take down the bad guys.  The game is set to release this fall to both the Xbox 360 and PC via the Steam Marketplace.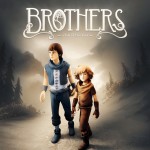 Brothers – A Tale of Two Sons tells the story of two boys who are desperate to cure their ailing father.  After trying everything they could they are left with only one option, to bring back the "Water of Life" and to learn to rely on each other to survive.  They must learn to be strong when the other is weak and brave when the other is afraid.  Players will have a chance to play a game like never before as they control both brothers at once.  You'll use both joysticks to control the brothers, one per stick.  Using this new gaming style you'll learn to solve puzzles, explore new locations and fight boss battles.  The game will be released this summer to the Xbox 360, Playstation Network and Windows PC via Steam.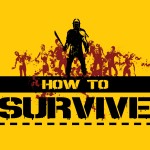 How To Survive pits you against a zombie horde on a deserted island with no visible means of escape.  After an accident you find yourself stranded on an island off the coast of Columbia.  Learn how to survive by making tools and finding food to eat all while trying to avoid the zombies on the island.  How long can you hold out?  The game will release this fall to the Xbox 360, Playstation Network, Wii U and Windows PC via Steam.

Terraria is going portable.  The game that features digging, building, crafting and fighting on both PC and console systems will be coming to mobile platforms this summer.  Now those that enjoy the game will finally be able to play it on the go.  Can't stay at home to play the game?  Now you can take it with you.