Respawn Unveils Titanfall

Respawn Entertainment and EA unveiled Titanfall at the E3 Microsoft Media Briefing.  The game is to be released exclusively to the Xbox One and Xbox 360 as well as PC in 2014.
Titanfall is the inaugural game for Respawn Entertainment and has the benefit of being crafted by one of the co-creators of Call of Duty as well as other developers of the franchise.  Titanfall has been shrouded in mystery for the last three years, and attendees of the Microsoft Media Briefing got to see the first world-wide glimpse into this game.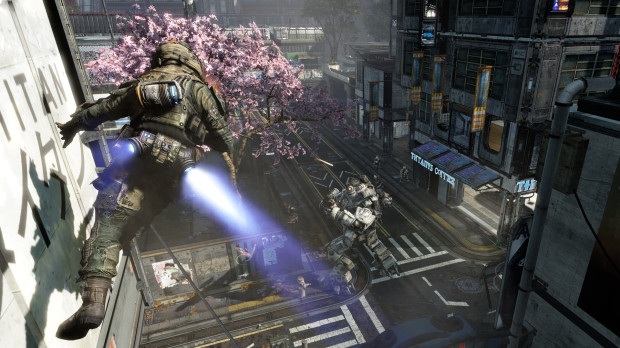 Titanfall will be specifically multiplayer and will provide a new experience combining the multiplayer experience that everyone knows and loves alongside the heroic set-piece moments that is traditionally found in the campaign mode of games.  The game takes place in a far off frontier that has been torn apart by war.  Players in the game will be able to switch between fighting as elite assault pilots or as heavily armored 24 foot tall titans.
"It's an exciting time in the industry and it feels like the perfect time to be unveiling Titanfall," said Vince Zampella, Co-Creator of Call of Duty and Co-Founder of Respawn Entertainment. "Our passion at Respawn is games and we are focused on bringing something exciting to kick off the next generation of software."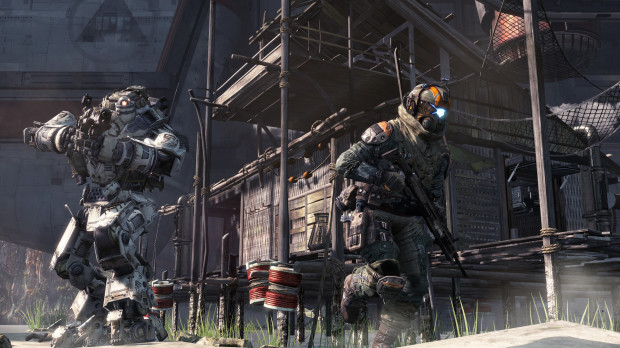 Titanfall will drop players into a battle between the Interstellar Manufacturing Corporation (IMC) and the Militia as elite pilots.  With the ability to shift between pilots or titans, players will be able to switch tactics on the fly to choose between whether to attack or escape depending on the situation they are involved in.
The game is set to release in the Spring of 2014.  For more information be sure to check out the website, Facebook or Twitter pages.