Women Comprise Nearly Half Of Gamer Population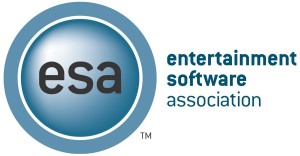 According to a recent study, adult women form nearly half of the gamer population world-wide.
The report, 2013 Essential Facts About the Computer and Video Game Industry, found that women comprise 31% of the gaming population while boys 17 and under only represent 19%.  As well, women comprise 45% of the gaming population over-all and are the main and are the most frequent video game purchasers 46% of the time.
"This new data underscores the remarkable upward trajectory for video games. It is an entertainment form enjoyed by hundreds of millions of consumers worldwide," said Michael D. Gallagher, president and CEO of ESA, the trade association that represents the U.S. video game industry. "A diverse and energized consumer base, remarkable new hardware, and outstanding software all combine to foster growth for our industry."
Also, according to the report, parents are getting more involved in their children's video games.  They are present 89% of the time when games are purchased or rented and have given permission for their children to get a game 80% of the time.  The Entertainment Software Ratings Board (ESRB) is relied upon quite heavily by parents when choosing games for their children.  With 90% of parents saying the ratings system is very or somewhat helpful in choosing which games to allow their children to play.
The 2013 Essential Facts gives statistics on such topics as type of games played and platforms used, how parents monitor and engage their children during game play and overall sales information for the industry.  Other findings include:
58% of Americans play video games
51% of American homes own and video game console and those that do own an average of two
The average age of game players is 30 years old and the largest segment of that, 36%, are 36 and older
62% of gamers play with others, either online or in person
Nearly $21 billion was spent on games, hardware and accessories in 2012
Ipsos MediaCT conducted the research for this article and gathered information from over 2,000 nationally representative homes.