Sims 3 Releases New Island Paradise Expansion
Enjoying the summer heat?  Want to get away from it all?  Then be sure to get the Sims 3 Island Paradise expansion pack for PC and Mac available now at retailers across North America and on Origin.com.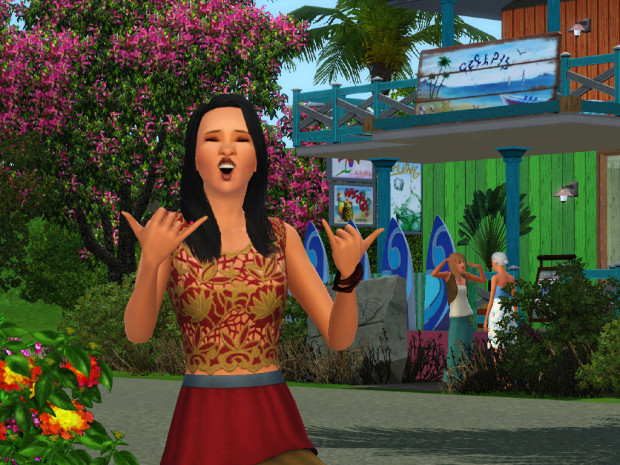 Now, for the first time ever, players will be able to dive below the waves to explore the ocean depths, build a houseboat and locate uncharted islands or run a five star resort.  As players dive into the depths they'll be able to explore coral reefs and discover sunken treasure and caves as well as befriending mermaids or spotting sea monsters.  But beware, there's also danger there.  Watch out for sharks.
"In The Sims 3 Island Paradise, the Sims Studio has brought to life a tropical vacation for players to experience without ever having to leave home," says Ryan Vaughan, Producer for The Sims.  "With so many new gameplay features included in this game, players will be able to explore, inhabit and discover beachside bliss just as they would in real life."
Previous Image
Next Image
However, if sailing and snorkeling aren't your thing though then you can build an run a resort.  If you're looking for something family-friendly or maybe a little racier such as a singles bar then go ahead and build it.  But beware, your decisions will affect the future of the resort and how popular it is.
For those that wish to purchase the expansion pack on Origin.com there is an extra bonus.  You'll also get the Carnival Costumes Pack which includes two outfits.  One outfit for female sims and one outfit for male sims.  You'll be able to step out in style.
Be sure to visit the Sims 3 Island Paradise webpage for more details.