WWE 2K14 Cover Art Revealed

When you're the most electifying man in sports entertainment you need to show it.  And show it he does as 2K announces that The Rock will be featured on the cover of WWE 2K14.
The Rock is pictured in his signature in ring pose for the cover.  To celebrate the new cover for the game, 2K has also announced a consumer contest.  You can create an alternate cover for the game which will be included in retail copies.  You can get more information from the contest site.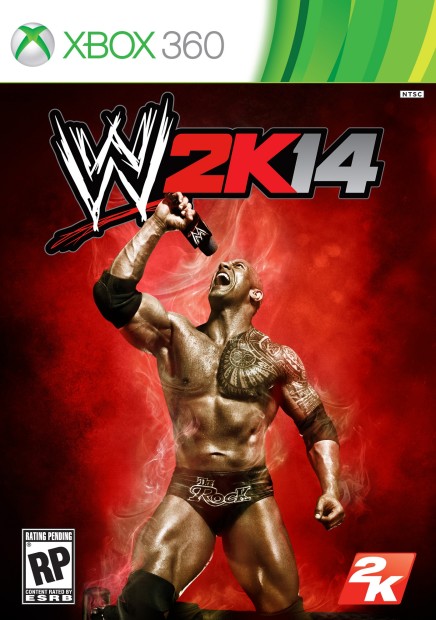 "I am exceptionally grateful to be chosen for the cover of WWE 2K14 and serve as the first cover Superstar under 2K's leadership," said The Rock, one of the most recognizable Superstars in WWE history.  "I want the cover of WWE 2K14 to electrify the people.  I want the artwork to stand out and set a new standard for all WWE video games from 2K, both today and in the future."
The Rock is a third-generation superstar who has followed in his father's and grandfather's footsteps.  He rose to fame in the late 90's in both tag-team and singles action.  The Rock has had eight reigns as WWE Champion as well as several reigns as WCW Champion, Intercontinental Champion and Tag-Team Champion.  Recently, he has returned to the ring to defeat CM Punk and become WWE Champion on January 27, 2013 at the Royal Rumble and with his battle against John Cena at Wrestlemania 29.
WWE 2K14 will be released to both the Xbox 360 and PS3 with a release date of Oct 29, 2013 in North America and Nov 1 internationally.  For more information, be sure to check out the game's website, Facebook and Twitter pages.