Don Mattrick Named CEO of Zynga

After working with Microsoft for six years, Don Mattrick is leaving.  He has been offered the position of CEO of Zynga and will be moving there effective July 8, 2013.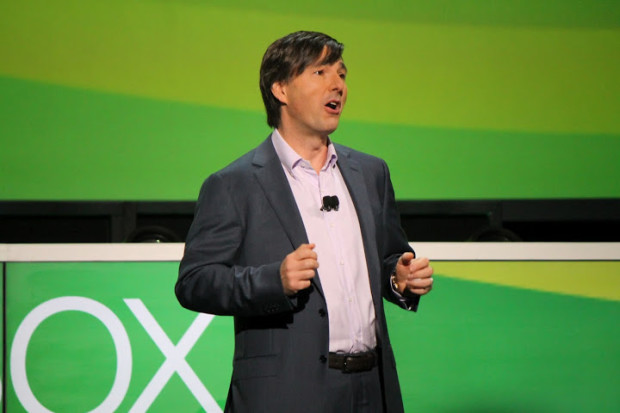 Don Mattrick has over 30 years of experience in the video game industry.  From his beginnings at Distinctive Software which was purchased by EA in 1991 where he stayed for 15 years during which time he was president of Worldwide Studios.  During that time he helped develop the companies main titles;  Need for Speed, FIFA and the Sims.
He then moved to Microsoft where he stayed for six years.  Three of which he served as president of the Interactive Entertainment Business.  In this position he was responsible for the team that grew Microsoft's Xbox 360 base by over 700 percent to more than 75 million consoles world-wide.  He also oversaw projects such as the Kinect sensor as well as PC and mobile interactive products.
"Don is unique in the game business," said Mark Pincus, Founder, Chairman and Chief Product Officer.  "He can execute in multiple domains — hardware, software and network, and he's been the person responsible for game franchises like 'Need for Speed,' 'FIFA' and 'The Sims'.  He's one of the top executives in the overall entertainment business and he's a great coach who has inspired people to do their best work and build strong, productive teams.  He deeply understands the value of a network and the importance of creating lifelong consumer relationships.  He turned Xbox into the world's largest console-gaming network, growing it's installed base from 10 to 80 million and transformed that business from deep losses to substantial profits.  And he has grown the Xbox Live player network from 6 to 50 million active members in 41 countries.  Going forward, I'll continue in my role as Chairman and Chief Product Officer.  I'm excited to partner with Don and the rest of our team to return Zynga to its leadership role in inventing and growing Play as a core human experience."
Don Mattrick was unanimously appointed CEO and will report directly to the board.  Between board meetings he will work with Mark Pincus in a newly formed executive committee to manage the operations of the company.