SteelSeries Siberia v2 Heat Orange Headset Now Available

SteelSeries has announced the release of their newest peripheral, the Siberia v2 Heat Orange Headset.  The new headset will glow with orange LED lights on the outside of each ear cup.  The headset will come equipped with large premium driver units for the loudest, clearest sound available.  The ear cups themselves are wrapped in soft leather to provide you with passive noise reduction and comfort.  The SteelSeries over-the-head suspension system is perfect to provide you with lightweight comfort during long gaming sessions.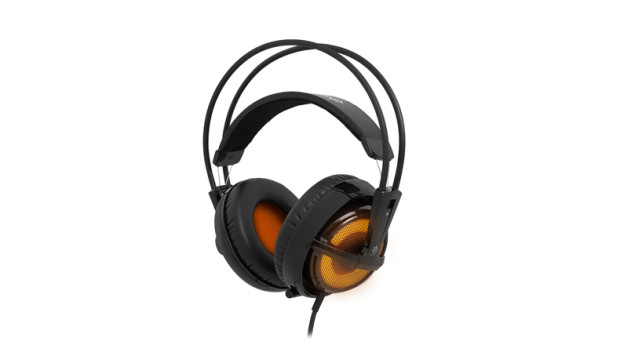 "Our Siberia v2 is one of the top-rated, most used and recognized headsets in the video game peripherals market," said Bruce Hawver, SteelSeries CEO.  "We believe in products that provide users with the best in-class technology with features intelligently designed for both form and function.  Features like our noise-cancelling microphone and its ability to retract into the earcup when not in use, to the illumination and customization via our SteelSeries Engine software."
As well as the Heat Orange Illumination and the superior sound and comfort, the headset also sports a noise cancelling microphone and controls.  The microphone processor reduces noise by focusing on the sound that is closest to the mic, your voice.  When not in use, the microphone will retract into the left earcup.
The Siberia v2 Headset is available for purchase now via the SteelSeries eshop for $119.99.  For more information on  SteelSeries audio, be sure to check out the website, Facebook and Twitter pages.
Previous Image
Next Image