Final Exam – This Game is No Longer Obscure
Focus Home Interactive and Mighty Rocket Studio have, after careful consideration, decided to change the name of their upcoming game.  Because of fan reaction that their game, Obscure, was not a sequel to the original console game they have decided to change it to Final Exam.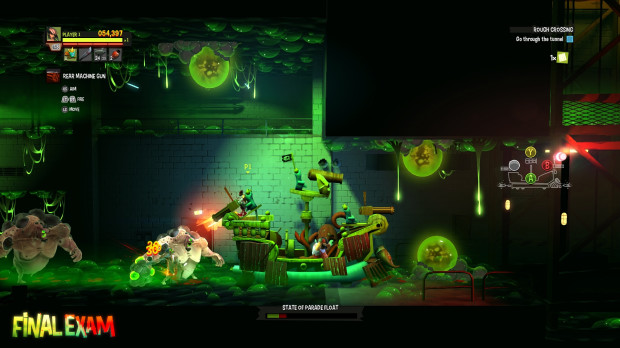 "When we read the first comments following the announcement of our new game, we understood that our fans expected a different content from a game entitled 'Obscure'", explains Francois Potentier, director at Might Rocket Studio.  "We understand fans all the better because we are first and foremost passionate gamers!  Thus, even if the game makes a great number of references to Obscure and Obscure 2, we thought it important to rename it.  At the end of the day, it's a question of honesty and respect to the gamers.  'Final Exam' does befit the game accurately.  Final Exam is the first corner stone of our new studio, and we hope this title will enable us to grow, as we have not given up on the idea of developing a read sequel to Obscure."
Now, with the new title, the doors have been opened to Final Exam's new website.  The website is also optimized for smartphones and touch-screen tablets so you can enjoy access to the game wherever you are.
The website will provide you with all the information you need to know about the game.  From details about the four main characters to the monsters that will try to take you out (and I don't mean to dinner) as well as the arsenal you'll have access to defeat them.
Final Exam will be released to the Xbox 360, PS3 and PC in September 2014.  Be sure to check out the website, Facebook and Twitter pages to stay up to date.
Previous Image
Next Image