Payday 2 Releases New Trailer and Pre-Order Content

Payday will be hitting the stores on August 13 and 505 Games have released a new trailer as well as information on their pre-order Collector's Edition swag.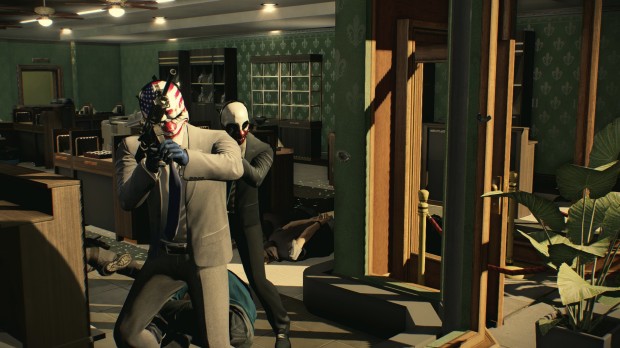 Payday 2 has you wearing the masks of the original crew, Dallas, Hoxton, Wolf and Chains, as they hit Washington DC for an epic crime spree.  Now you can join the game's director, David Goldfarb as he walks us through what makes Payday 2 so great.
 Now, in addition to the Payday 2 lootbag DLC previously announced with pre-orders, you will now have access to a Collector's Edition of the game with even more loot, such as:
Full Game
Mask
Gloves
$100 Bill Wallet
Soundtrack CD
Payday 2 will be releasing to the Xbox 360 and the PS3.  The Collector's Edition will retail for $59.99.