EA Launches Line of "Official" Battlefield Products

DICE, a division of EA, announced today that they will be launching a full line of Battlefield products this fall.  DICE has hand selected licensing partners in anticipation of the October 29th launch.
With a wide range of Battlefield 4 products on the way players will now be able to enjoy the series even more.  Among the list of items that will be released are a novel giving a back story to the squad written by Peter Grimsdale, an art book that shows imagery from Battlefield 4 and four different peripherals.  The full line of items to be released are:
Orion Publishing Group Battlefield 4 novel written by Peter Grimsdale
Titan Books Battlefield 4 art book in Standard and Limited editions
Razer performance PC gaming peripherals and accessories including mice, keyboards, headsets, messenger bags, and iPhone cases
PDP Performance Xbox 360 and PS3 controllers
Qpad premium PC mouse mats
Jinx clothing apparel and accessories including t-shirts, hoodies, hats, key chains and dog tags
Prima Games Standard and Collection Edition strategy guides
Cook & Becker Battlefield 4 artwork
Walls360 Battlefield 4 wall graphics
BigBen Interactive mobile device and tablet case.
Winning more than 20 critics awards at E3 2013, including Game of the Year from GameStop, Battlefield 4 will more than deliver the goods for fans of the series.  Including both a cinematic single player experience featuring Hollywood acting performances and online multiplayer experiences that are sure to herald in the next generation of online warfare.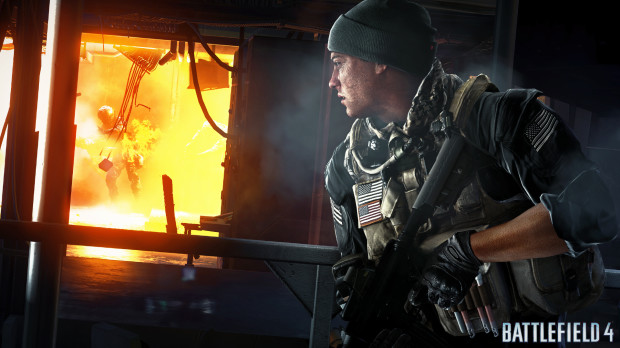 The multiplayer option features new gameplay including Levolution where the landscape can dynamically affect your online experience.  When you're able to level entire buildings during the course of your play, no two games will be alike.
Battlefield 4 is set to release on October 29 alongside the new line of products.  It will be released to the Xbox 360, Xbox One, Playstation 3 and Playstation 4.  For more information, be sure to visit the website, Facebook and Twitter pages.