CAPCOM SDCC 2013 Line-Up and Panels Announced
Capcom is heading to the 2013 San Diego Comic-Con this year and has a lot of activities and special surprises in store for you.  There will be playable demos of their upcoming games, panels to hear about what's happening at Capcom, producer and artist signing sessions and great deals at the Capcom store.  For those that are heading down, they will be located in booth #215 in Hall A.
Here is a rundown of what's happening with Capcom at Comic-Con.
Panels:
The World of Capcom – moderated by Francis Mao (CAPCOM) who will lead a panel of CAPCOM's producers and product managers as they discuss such upcoming titles as Phoenix Wright:  Ace Attorney – Dual Destinies, Lost Planet 3 and Duck Tales Remastered.  Plus they'll be inviting some fans up to take part in the CAPCOM 30th Anniversary Trivia Contest for a chance to win some cool CAPCOM prizes.  The panel will be held on Thursday July 18 from 3:30 – 4:30 pm local time in Room 6BCF.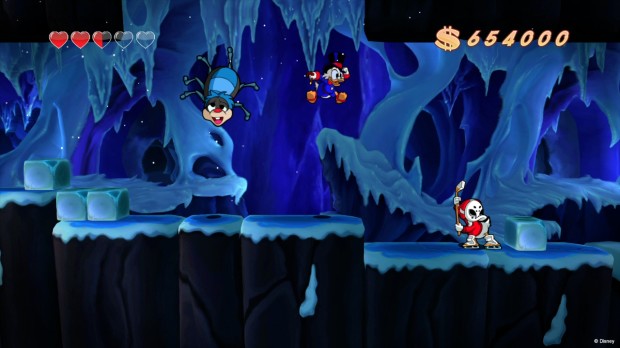 Street Fighter – this is an annual tradition for CAPCOM where they give a State of the Union address on what's been happening with this long-lived fighting franchise.  Information will be given on gaming news, tournaments, new licensing products and more.  There will also be a Mr & Mrs Street Fighter pageant where all cosplayers will be asked to take part decked out in all their best Street Fighter gear.  There will be prizes, bragging rights and a personal congratulations from Street Fighter Executive Producer Yoshinori Ono.  The panel will be held on Friday July 19 from 4:00 – 5:00 pm local time in Room 25ABC.
Duck Tales Remastered – learn how a childhood video game is taken and remastered for a new generation.  Join Austin Ivansmith (Director/Designer), Matt Bozon (Creative Director), and Rey Jimenez (Capcom Producer) as they discuss all things Duck Tales.  This panel will be held on Sunday July 21 from 10:00 – 11:00 am local time in Room 25ABC.
Booth Activities:
Play demos of upcoming games before they are released or try out some recently released titles including a multiplayer lounge for Monster Hunter 3 Ultimate.
Capcom producers and artists will be hosting signing sessions at various times during Comic-Con.
The Capcom store will be offering special merchandise and limited edition items.
There will be additional special promotions, photo ops and giveaways so be sure to visit the booth often.
Duck Tales Remastered Trailer
Phoenix Wright:  Ace Attorney – Dual Destinies Trailer
Previous Image
Next Image