Activision Set to Release Six Titles for the Wii U This Fall
Activision continues to support the Wii U system with six new titles being released this year.  The titles being released to the console are Call of Duty Ghosts, Skylanders Swap Force, Angry Birds Star Wars, Angry Birds Trilogy, Spongebob Squarepants Plankton's Robotic Revenge and Wipeout Create & Crash.
"As we have said before, we're committed to doing everything we can to support the Wii U, which is why we're excited to be bringing some of the most popular entertainment franchises in the world to the platform this year,"  said Eric Hirshberg, CEO of Activision Publishing, Inc.  "The Call of Duty franchise continues to be one of the most powerful forces in gaming and Skylanders continues to enchant new fans around the world.  Our studios have been hard at work creating brand new immersive experiences perfectly suited to the Wii U platform and our fall lineup has something for everyone."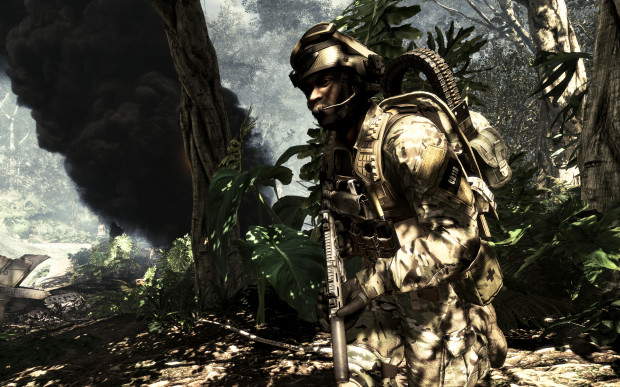 Call of Duty Ghosts – This latest edition to the CoD franchise has you playing as the underdog for the first time in the series.  You'll be fighting as part of a single squad against an enemy that has superior numbers and firepower.  Multiplayer will provide several innovations throughout including dynamic map events, character customization and other as yet unannounced features.  This game will include Wii remote and second screen Wii U gamepad support and more.  The game is scheduled for release on November 5 for the Wii U.
Skylanders SWAP Force – This game continues to build on the success of it's predecessors with the introduction of their new feature – dynamic swapability.  Players will now have the ability to to swap the top and bottom halves of 16 characters to create more than 250 new and unique combinations.  The game will feature 32 never before seen heroic characters, each with their own powers and personalities.  The game will also feature new abilities such as flying, climbing and teleporting that can be used in special areas of the Skylands.  And, of course, you'll continue to be able to use all your previously purchased characters in the game.  As an added bonus, kids will be able to play the game right on their gamepad when other members of the family take over the TV.  The game is set to release in North America on October 13 and October 18 in Europe.
Angry Birds Trilogy – This game will offer over 100 hours of Angry Birds gameplay that will draws from all the Angry Birds seasons and Angry Birds Rio titles.  There are also 40 hours of bonus levels not previously placed on disc.  The Wii U gamepad swap ability will allow players to use the gamepad touch screen controls to fling their bird.  This game is set for release on August 13.
Angry Birds Star Wars – The Angry Birds take a trip to a galaxy far, far away where they join a group of rebel birds and face off against the Empire's Pigtroopers.  This game is set to pay homage to the Star Wars universe and will add twenty never before seen exclusive levels on top of the 200 existing ones.  As an added bonus there will be two new multiplayer modes added to the game.  You'll be able to play alongside your friends in co-op mode or compete against up to four players in competitive mode.  This game is set to release on October 29.
SpongeBob SquarePants:  Plankton's Robotic Revenge – In this new original story, Sheldon J. Plankton and his legion of evil robots have destroyed the Krusty Krab and stolen the safe that holds the Krabby Patty formula.  Now SpongeBob and his friends must locate the hidden keys for the safe before the secret is lost forever.  Voiced by the show's cast this game will feature references and humor from the hit show.  You'll be able to choose from your favorite characters including SpongeBob, Patrick, Squidward, Sandy or Mr Krabs as you explore the town to find the hidden keys and collectables.  The game is scheduled to release this fall.
Wipeout Create & Crash – This game is based on the popular TV game show that has participants running an obstacle course in the best time possible.  Now, with this new addition to the video game series, players will be able to design, play and share their very own courses with the new Course Creator.  You can choose from easy, medium or hard obstacles and then try to beat your own course then share out the unique course code with your family and friends to have them try it.  This game is scheduled to release this fall.