Race the Sun – Apocalypse Trailer & Release Date

Race the Sun is a new type of racing game developed by Flippfly.  This game, although low on graphics is high on fun.  In the game, you are piloting a solar powered craft and must stay in the light in order to move.  But it's not that easy… there are explosions, blocks and hazards in your way to try and stop you.  Not to mention the ever changing shading of the race area.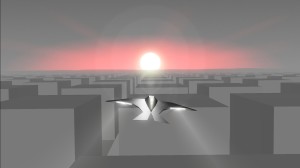 But, in case you thought that would be difficult enough, the game developer, Flippfly, has added a new mode to the game.  Apocalypse mode is sure to challenge even the most stalwart of racers.  The game, and the new Apocalypse update, are set to drop on August 19 for Windows PC, Mac and Linux.  Be sure to check out the game's
website
or
Facebook
page for more info.
Previous Image
Next Image