Little Orbit and TNT Form Partnership to Develop Falling Skies Video Games
Are you a fan of the television series Falling Skies?  If so, then you're in luck because video game developer Little Orbit and TNT have signed a deal to bring the series to life as a console video game.  The game will tie directly into the television series and has a mobile version coming out this holiday season with plans to release to multiple consoles in 2014.
"Little Orbit's mission is to identify high-quality licenses and bring their world to gamers in a truly unique and interactive experience," said Matt Scott, President of Little Orbit.  "We are collaborating closely with the show's own writers to craft the game's storyline, wholly integrating the Falling Skies universe into a visceral gaming experience."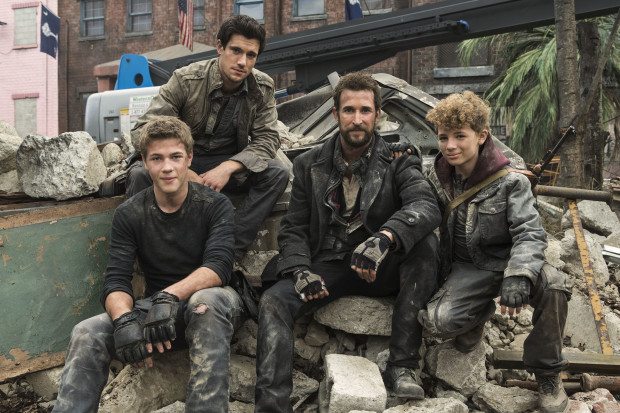 After an alien attack the Earth is all but devastated.  The survivors have managed to pull themselves together and have started fighting back against the invasion.  Each day is a struggle as they fight to survive against the occupying alien forces… but the battle is just beginning.
"Each summer, Falling Skies has drawn viewers into its fantastic tale of survival in the face of a catastrophic alien invasion," said Tricia Melton, Senior Vice President of Entertainment Marketing and Branding for TNT, TBS and Turner Classic Movies (TCM).  "Through the new line of games from little Orbit, fans will be able to immerse themselves in the Falling Skies universe all year round."
The game will be released to iOS devices this holiday and to consoles in late 2014.  For more information on the TV series, be sure to check out the website or Facebook page.