Razer Announces Tartarus – Tournament Gaming Keypad With Limitless Customization

Razer, a world leader in the manufacture of gaming hardware, software and systems has announced the release of their newest peripheral – The Razer Tartarus, a membrane keypad created for comfort and with infinite customization possibilities.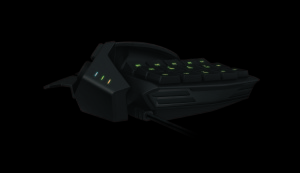 The Tartarus is the successor to the Razer Nostromo and features 25 programmable keys as well as an eight way directional thumb pad.  The thumb pad provides more precision in movement as well as adding an extra eight modifier keys to allow up to 128 different command options.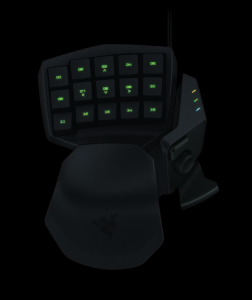 "The Razer Tartarus places an infinite amount of control into a single hand – literally – affording immense flexibility, power and an ultimately free other hand, which is a deadly competitive advantage," says Min-Liang Tan, Razer co-founder, CEO and creative director.  "For serious gamers, this keypad can make the difference between victory and defeat."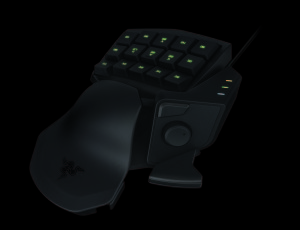 The Tartarus can be configured for use with Razer Synapse 2.0, proprietary software which acts as the brain of the keypad.  Synapse 2.0 will allow you to save customizations onto the cloud and then access them from anywhere in the world.
Features of the keypad are:
25 programmable keys

8 way directional thumb pad
Instant switching between 8 key maps
Improved ergonomic form factor
Adjustable soft touch wrist pad for comfort
Full anti-ghosting
Unlimited macro lengths
Backlit keys for total control even in dark conditions
Razer Synapse 2.0 enabled
The Razer Tartarus is available now worldwide for U.S. $79.99 / EU €79.99.  For more information on the Razer Tartarus, be sure to visit the keypad's website.