Swift Creek Announces Fish vs. Crabs

Swift Creek Games is proud to announce the upcoming release of their new tower defense game, Fish vs. Crabs.  The game is due to release in September and features fish defending their eggs from invading crabs, shrimp and lobster.
This is not your ordinary tower defense game.  You'll need to stop invaders from stealing your eggs by placing your towers to stop them.  Eggs will be taken to a protected reef unique to each player.  Each reef is fully customizable with over 100 objects including corals, sponges, rocks, treasure chests, statues, sea stars, anemones and other fish.
Previous Image
Next Image
There will also be mini games available in Fish vs. Crabs.  Hidden objects scattered around the reef will open up mini games such as raising a flag or opening a chest on a pirate ship.  Completing this mini games will enable you to unlock more objects for your reef.  Using social interaction in the game is available as well and will let you communicate with friends by hiding messages in bottles and placing them on their reefs to find.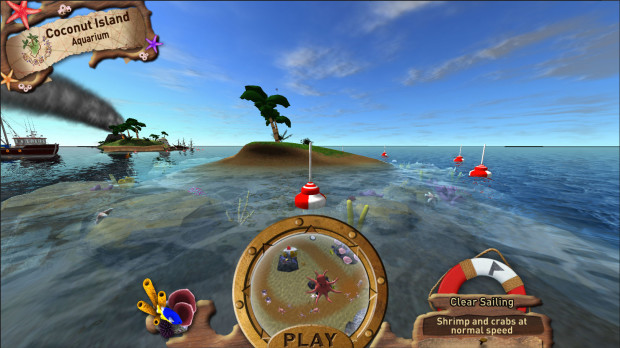 Fish vs. Crabs will be available by the end of September on the web, PC, Mac, Linux, Facebook, iOS, Google Play, Amazon, OUYA, Gamestick, Nook, Blackberry 10 and Windows 8.