EA to Add Story-Driven Campaign Missions to Command & Conquer

EA has announced at Gamescom that they are developing story driven missions for their popular game, Command & Conquer and that they will be available for release early next year.  Also, the next instalment of the game will be released as a free live service with new content being continually added.  If you'd like access to the closed beta for this service be sure to sign up at the game's website.
"When we talk about the new Command & Conquer being a service, we're really inviting the community to help drive the design process and the evolution of the game," said Jon Van Caneghem, Vice President and General Manager, EA. "Since our announcement, the number one thing fans have asked for is new story content, and we listened. We are excited to be delivering compelling, high quality Campaign Missions that will roll out to the service in 2014."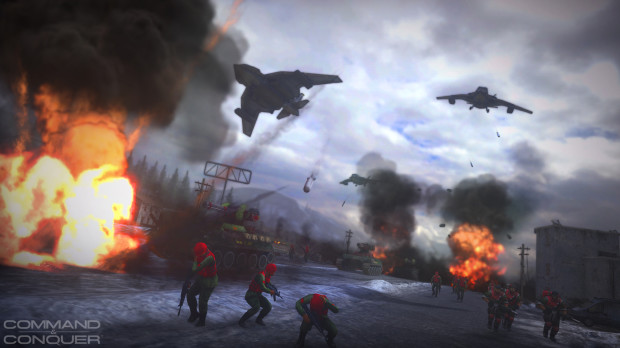 The first campaign missions will focus on the Asia-Pacific Alliance (APA) as they try to hold together a world that is on the brink of war.  The APA has been in power for nearly a decade and other factions believe that it's time for a change.  The European Union (EU) is a single state entity with high tech has expansionist ideals.  But there is another player in the game and their uprisings are starting to tear the APA and EU satellite nations apart.  The Global Liberation Front (GLF) is being blamed but witnesses of the attacks are describing weapons and tech that are far beyond the uses of terrorists.
For more information on the game and the new expansion packs check out the website, Facebook and Twitter pages.