Imgur User Recreates Halo's Silent Cartographer in Minecraft

A user on Imgur, appropriately named Gravemind2401 today posted their Minecraft creation: a painstakingly accurate reproduction of the classic level, The Silent Cartographer from Halo.  Both the interior and exterior portions of the level have been crafted in the game and displayed in a full album that can be viewed here.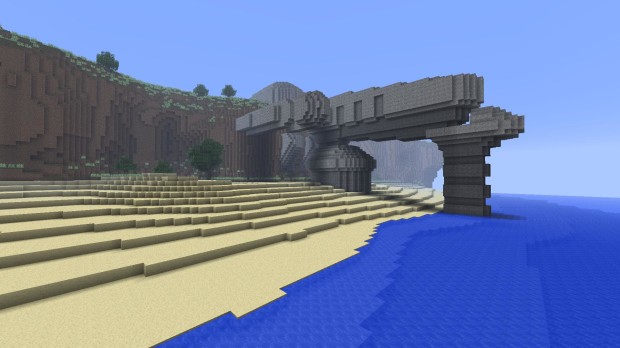 Minecraft, which debuted on the PC in 2011 and on the Xbox 360 in 2012 has seen many users create highly detailed 8-bit style replicas of various objects and scenes including the Deathstar from Star Wars, and many vessels from the TV and movie series, Star Trek.