Konami to Bring HD Edition of Castlevania: Lords of Shadow – Mirror of Fate to PS3 and Xbox 360

Konami Digital Entertainment has announced a special HD edition of Castlevania:  Lords of Shadow – Mirror of Fate will be coming to both the PlayStation 3 and Xbox 360 this Halloween.  On October 29 this year the game will be available for download to both systems.
Castlevania:  Lords of Shadow – Mirror of Fate takes place 25 years after the events of Castlevania:  Lords of Shadow and as a precursor to Castlevania:  Lords of Shadow 2 which will also be available to both the PS3 and Xbox 360 as a digital download this winter.  Mirror of Fate will tell the tale of Gabriel Belmont's descendants, Simon and Trevor Belmont.  Trevor is a knight of the Brotherhood of Light and must battle to avenge the death of his mother… by his father.  Gabriel now stands as Dracula who has declared war against the Brotherhood.  Thus begins an epic battle between father and son.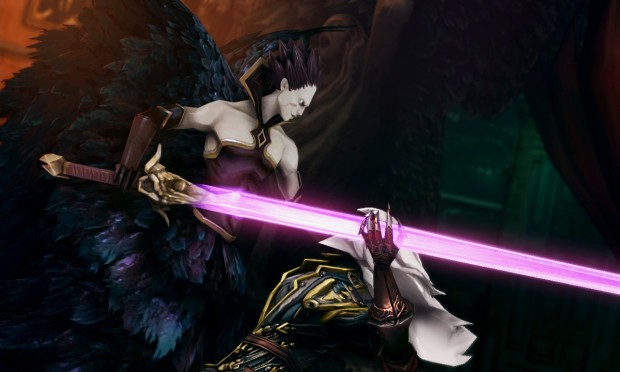 "We are delighted to be able to bring Castlevania:  Lords of Shadow – Mirror of Fate HD to an all-new audience," commented Dave Cox, Studio Head of European Production at Konami Digital Entertainment.  "The game acts as the perfect accompaniment to the forthcoming Castlevania:  Lords of Shadow 2 and will deliver a stunning slice of action and exploration, while unpeeling more layers regarding the lineage and true destiny of the Belmont family."
Previous Image
Next Image
In the game you'll be able to play as multiple characters, each with their own special abilities and fighting styles.  Use their weapons and magical abilities to defeat all that stands in your way.  As well as the HD upgrade, leaderboards and a much requested "Boss Rush Mode" have been added.  For those who have not yet played the first Lords of Shadow, Konami will also be releasing a special edition retail version of the game.  It will include Lords of Shadow and the DLC "Reverie" and "Resurrection" chapters as well as Mirror of Fate plus special early access to the Lords of Shadow 2 demo.
For more information on the game, be sure to visit the website.