SteelSeries Introduces the Siberia Elite Headset

SteelSeries is in Cologne, Germany for GamesCom and have just unveiled the newest item in their audio line.  The SteelSeries Siberia Elite Headset is equipped with the newest and highest quality drivers as well as Dolby technology to ensure you get the most realistic 7.1 virtual surround sound available.  The headset will come equipped with memory foam ear cushions, the SteelSeries signature self adjusting suspension system and 16.8 million color options that radiate from each ear cup.  There are dials on the earcups that will adjust the audio and microphone-mute controls.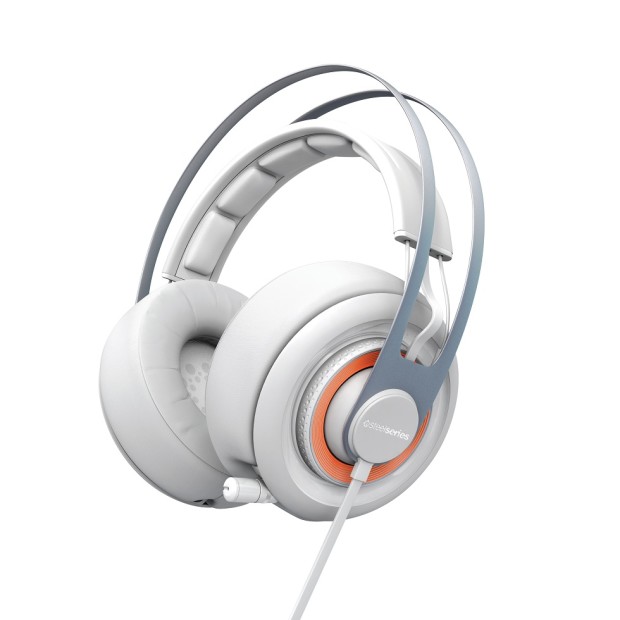 The software is now being run off of the new SteelSeries Engine 3 and will allow more customizations than ever before.  This will allow users to adjust illumination and equalizer settings as well as activate microphone features all through a an easy to use layout.  The headset is built for use across multiple devices with it's swappable cable that will provide connectivity between PC, Mac, tablets and phones.
"First introduced in 2004, SteelSeries' Siberia headset brought together amazing audio quality with first-ever features like a self-adjusting suspension design and circumaural earcups to the market.  The headset quickly became popular amongst gamers with its outstanding quality and performance as well as caught the attention of DJ's and musicians, appearing in popular videos and in places that expanded even beyond our core gaming audience," said Bruce Hawver, SteelSeries CEO.  "Siberia is recognized today as one of the fastest growing and highly rated line of headsets by consumers from around the globe. Expanding upon this legacy, today we introduce the next level of Siberia audio combining the acclaimed features, which makes the Siberia brand successful, with the newest and highest-quality audio technology and software that can truly be categorized as Elite."
The headsets are available in your choice of either white or black and will retail for $199.95 MSRP.  The headsets will be available for pre-order in September.  For more information on the SteelSeries Siberia Elite headset, be sure to check out the website, Facebook and Twitter pages.