Disney Infinity Introduces Five New Toy Boxes To Download

Disney Infinity has been out for a few weeks now and more and more people are discovering how fun this game really is.  But now, it's about to get even better with five new Toy Boxes available now for free to the Xbox 360, PS3 and Wii U.
The five Toy Boxes are:
Cave of Wonders Race – Race through the Cave of Wonders and Aladdin's Agrabah Castle.  You can compete against Cars characters or other players.
Super Sidescroll – To start the game, trigger the side scrolling camera then make your way through a classic game level.
ESPN Speedway – Race against your friends in the stadium loop.  Take pit stops and celebrate your victory lap.
Hot Lava – Make your way along a rope bridge to avoid touching hot lava.
Wrestling Arena – Are you ready to rumble?  Now you can to become the Disney Infinity combat champ.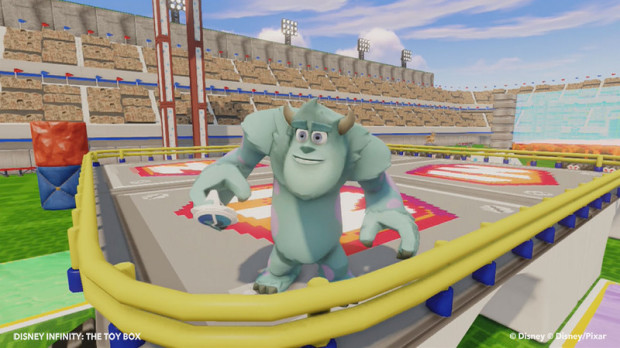 As with the last batch, you'll be able to download the Toy Boxes from the game's main menu by selecting 'Toy Box' and then 'Toy Box Share' and finally 'Disney's Toy Boxes'.  From there you'll be able to see the Toy Boxes that are available and select what you want to download.  There will be new Toy Boxes every week so keep your eyes peeled.
Previous Image
Next Image
Cave of Wonders Race 
Super Sidescroll 
ESPN Speedway 
Hot Lava 
Wrestling Arena