New Screenshots and PS4 Release Confirmed for Crimes and Punishments: Sherlock Holmes

Frogwares and Focus Home Interactive are pleased to release both some new screenshots and confirmation that Crimes and Punishments:  Sherlock Holmes will be released for the PS4.  This new investigation game in the Sherlock Holmes series has been developed using Unreal Engine 3 and will now be released to the Xbox 360, PS3, PS4 and PC in early 2014.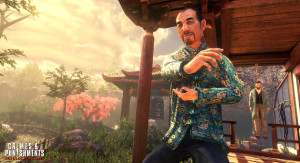 The three new screenshots that have been released show that Sherlock is up for a challenge in this latest game.  He'll be leading many new investigations in a variety of environments.  There are quite a few murders for you to help Sherlock solve.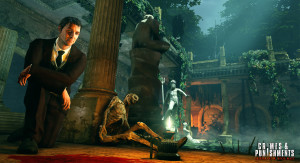 Using Unreal Engine 3 to power the game is a step outside the box for Frogwares who've been using their own in-house engine up until now.  With the use of Unreal you'll experience a richer and more immersive experience as well as better detailing of both environments and characters.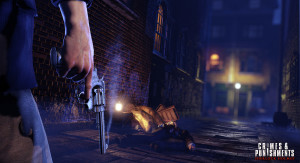 Besides the graphics, the engine will also offer access to new investigation techniques and 14 new game mechanics.  From the opening of each of the eight investigations to nabbing the culprits and moral dilemmas faced by the players you'll have the experience of actually BEING Sherlock Holmes.  One of the benefits of being Sherlock in the game is that you'll be able to take advantage of his unique talents.  From being able to guess the details of a person's life simply by observing them to being able to imagine and reconstruct a crime scene by observing the key elements.