Nintendo President Hiroshi Yamauchi Dies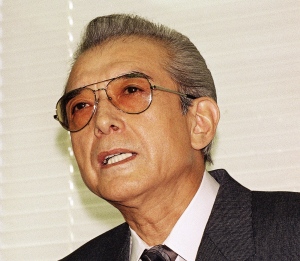 Hiroshi Yamauchi, who ran the Nintendo brand for 50 years and brought it from tradition playing card make to a video game giant has died.  He was 85 years young.
Yamauchi, who owned the Seattle Mariner's major league baseball team before selling it to Nintendo's US unit in 2004 died of pneumonia at a hospital in Japan today.
He was the president of Nintendo from 1949 – 2002 and was responsible for the company's growth from making playing cards to computer consoles and Game Boy portables.
Nintendo was founded in 1889 and is responsible for Super Mario and Pokemon games.  The company's latest venture into gaming with the Wii U is also highly successful.
Yamauchi was a drop out from Waseda University who has come a long way to becoming one of the richest men in Japan.  He was instrumental in bringing the talents of Shigeru Miyamoto into the fold.  Miyamoto developed such games as Super Mario and Donkey Kong.
Yamauchi was succeeded as president of Nintendo by Satoru Iwata but stayed on as an adviser.  This role did diminish over the years though.
Yamauchi is survived by Katsuhito Yamauchi, his eldest son. A funeral is scheduled for Sunday at Nintendo, following a wake on Saturday.
Source: CBC