Steel Series: Heat Orange Now Available
Steel Series now has the full line of Heat Orange products available for order.  This includes the Heat Orange Sensei [RAW] and Orange QcK.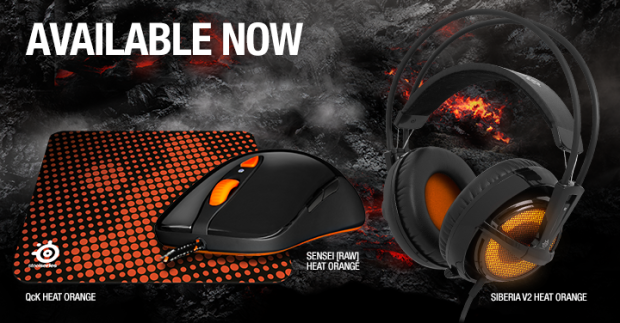 The Siberia v2 has 50mm drivers which offer a crisp clean soundscape.  An integrated USB sound, active noise-canceling mic and 16 super bright LED that illuminate each ear cup make the Heat Orange series the one's to have.  The Sensei [RAW] offers best in class technology developed with some of the best players in the world of eSports.  This great setup is made complete with the Heat Orange QcK that is optimized for steady performance.
For more information on the Heat Orange series, be sure to visit the website, Facebook and Twitter pages.  Those that would like to order Heat Orange can do so from the following links: