Forza FilmSpeed and the latest from Tokyo Game Show

Forza Motorsport 5 partnered up with McLaren Automotive and racing and stunt driving legend, Tanner Foust, in order to create one of the world's fastest camera cars.  This car was used to produce "Forza Filmspeed", a 120 mph zoetrope based short film featuring scenes from the Forza Motorsport 5 game.
Three other videos have also been released featuring behind the scenes footage of the making of the game.
The 120 MPH Camera Car
Math Behind the Project
Sense of Speed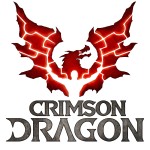 Also announced at the Tokyo Game show was a new flight based shooter for the Xbox One.  Crimson Dragon is scheduled to launch exclusively for the Xbox One on November 22.  The game, developed by Grounding and Land Ho! and published by Microsoft Studios, is directed by acclaimed developer Yuko Futatsugi who was the creator of Panzer Dragoon.
The game will retail for $19.99.  The story takes place in a future where humanity is on the brink of extinction in a world ruled by dragons.  It's up to you to take control of the dragons and take to the skies to battle for supremacy.  If you purchase the game before December 31, 2013, you'll get access to an exclusive dragon to aid you in ruling the skies.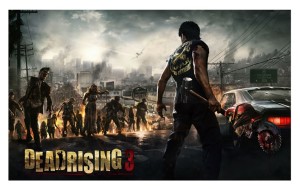 Finally, also at the Tokyo Game Show, Capcom has released details about co-op multiplayer and super combo weapons for Dead Rising 3.  In the game's online co-op mode you will have the ability to hop in and out of a friends game as you please.  This will enable you to help or get helped to advance your progress in the game.  While helping out a friend you'll earn experience points towards your own game as well.  One of the bonuses of this new feature is that any game progress you help a friend complete online will also be marked in your game as complete so you won't have to worry about going back and doing it on your own.
The super combo weapons is a new set of combo weapons that require at least three components and oftentimes multiple steps and blueprints to create them.  Each super combo weapon will allow you to clear out crowds of zombies like never before.  Some examples of these weapons include the Ultimate Powershout – a new concussive horn made from multiple traffic cones, The Ultimate Grim Reaper – a flaming scythe made from a katana, a scythe, a mask and a gas can and The Massive Bomb – a mini nuke that will obliterate all zombies in your area (as well as your clothes).