Available Now: Sensei [RAW] Na'Vi Edition

SteelSeries has announced the availability of their newest peripheral, the Sensei [RAW] Na'Vi Edition.  This mouse, created in partnership with the pro gaming group Team Natus Vincere (AKA – Team Na'Vi) is used by most of their members during practice and competition.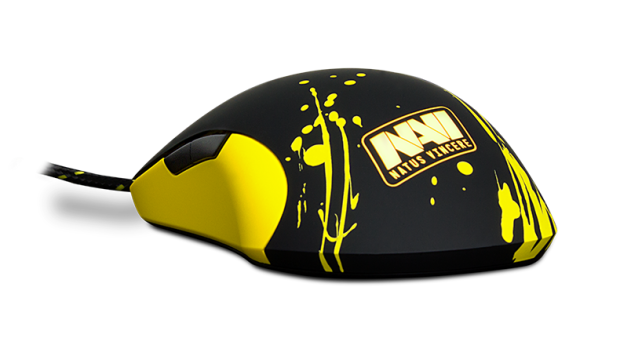 It will come complete with best-in-class switches and a pro-grade laser sensor that will provide the user with the best gaming performance.  This is the go-to mouse for the European gaming powerhouse, Na'Vi.  It was designed by SteelSeries and the Na'Vi team through community feedback.  This mouse will perfectly compliment the Na'Vi edition Siberia V2 and QcK.
"SteelSeries' Sensei RAW is the mouse that most of our players use to practice and win with in tournaments," said Alexander Kokhanovskyy, Na'Vi's CEO and Managing Director "We have been working with SteelSeries as our sponsor for quite some time now and are thrilled to offer our fans a mouse that we not only use, but that has our own modern Na`Vi colors and style. I really hope all of our fans will like it!"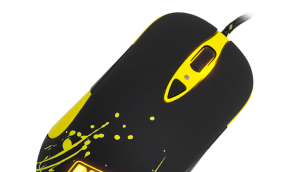 The Na'Vi will come powered with the SteelSeries Engine software that will allow users to customize the mouse to their specifications as well as the ability to create and store an unlimited number of profiles.  For those gamers who don't like having their mouse cord tangle up on them, don't worry, this one will come with a two meter long (6.5 ft) anti-tangle black and yellow braided nylon cord.
"We are a proud sponsor and supporter of Team Na'Vi and look forward to offering their fans and the community the mouse that they have helped to design, from its original hardware features all the way to the new design of their team edition," said Marc Winther Kristensen, SteelSeries' Sponsorship Manager.
The mouse will retail for $69.99, £47.99, €69.99 at their webstore.  For more information on the mouse and other peripherals created by SteelSeries, be sure to visit the website, Facebook and Twitter pages.