Rising Star Games Announces Girls Fashion Shoot Design Contest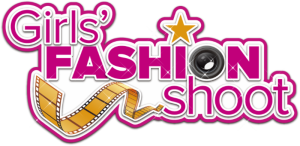 Rising Star Games has announced the Girls Fashion Shoot Design contest.  The contest is open to ages 10 and up and will encourage participants to design an original outfit using whatever materials you wish.  After the outfit has been designed it can be submitted via email for a chance to win one of five packages consisting of a Nintendo 3DS XL and Girls Fashion Shoot game.  Judges will pick the winning entries based on fashion sense, creativity and quality.
"The Girls' Fashion Shoot game is all about encouraging players to express their individual style," says Phil Robinson, Vice President of Rising Star Games.  "We wanted to create a contest that would reflect the spirit of the game in a fun and creative way.  I'm very excited to see what everyone comes up with."
The contest will run through Friday January 13, 2014.  For more information on the game and contest, be sure to visit the website, Facebook and Twitter pages.