EVE Vegas 2013 Details Announced

Traditionally, the saying goes "What happens in Vegas, stays in Vegas".  But not this time as CCP has announced details of what will be available at this years EVE Vegas 2013 event.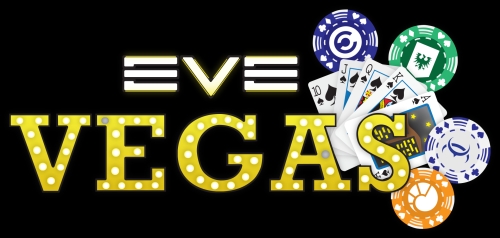 EVE Vegas, organized by a pilot known as Zapawork, is the leading player run EVE gathering.  Year after year, players will gather from around the world for several days of roundtables and presentations, raucous pub crawls and swanky parties.  In the past, CCP has had representatives at this event, but no more.  Now, CCP has decided to throw a little more of their weight behind EVE Vegas.
This years event will be held on October 18-20 at the Rio Hotel and Casino.  Here are just a few of the things that will be available to those that attend:
CCP Presentations:
Eight different speakers will be presenting topics covering EVE, DUST 514 and Valkyrie.  There will also be details about the EVE winter expansion pack and the future of the EVE universe.
CCP Pokethulu//CMO//Keynote
CCP Fozzie//EVE Game Designer//EVE
CCP Rise//EVE Game Designer//EVE
CCP Arrow//EVE Game Design Director//EVE
CCP Praetorian//Creative Director//DUST 514
CCP LeKjart//Principal Game Designer//DUST/EVE link
CCP Guard//Community Developer//Community
CCP Saberwing//DUST 514 Community Manager//Community
Player Presentations:
EVE Vegas has always prided themselves on offering an equal number of player presentations to CCP ones and this year is no exception.  Find out what goes through the minds of the EVE Universe's top players.  Follow EVE Vegas' Facebook page for presentation information.
'Make EVE Real' Guest Speaker:
Les Johnson is a scientist, author of both science fiction and science books and Deputy Manager at NASA's Advanced Concepts Office at the Marshall Space Flight Center.  His presentation 'Going Interstellar' will discuss the possibility of mankind heading out and settling on different worlds using technology that doesn't violate known physics.
There is much more on the list of events at this years EVE Vegas.  For more information, be sure to check out the event's website or the developers blog.