"Forza Motorsport 5 Showroom" Car List Unveiled

Forza Motorsport 5's release is just around the corner and Turn 10 Studios has unveiled more cars and a car list for the game.  Forza Motorsport 5 will showcase some of the most exquisite cars in the world and every Wednesday until the release in November, Turn 10 Studios will update the Forza Motorsport 5 Showroom to keep fans up to date on what's being added.
The cars that have been added this week are:
2008 Mitsubishi Lancer Evo X GSR
With an aluminum body and 2-liter turbo charged four cylinder that uses an aluminum block that means less weight overall, this car will give you the power you need to pass the competition.  The engine will provide a total of 295 horsepower to give you that edge when you need it.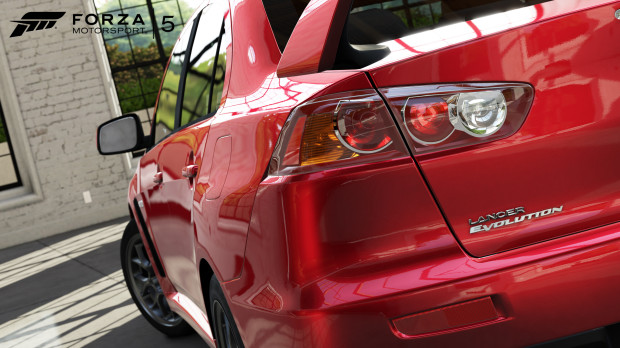 2009 Zonda Cinque Roadster
The Zonda Cinque Roadster keeps all of the Zonda elements that you know and love.  Although the car is street legal it does sit pretty low to the ground so be careful of speed bumps.  It would be extremely difficult to get replacement parts seeing as how only five of these beauties were ever made.  With an amazing 678 horsepower, the only way you'll see the competition is through the rear view mirror.
2002 Nissan Skyline GT-R V-Spec II
The V in V-Spec stands for Victory, and that's what you're destined for when you drive this beauty.  The V-Spec II comes with all the goodies of the original but with a lighter weight and over 300 horsepower this car can provide you with all the speed you require – even in poor traction conditions where the all-wheel drive system takes over.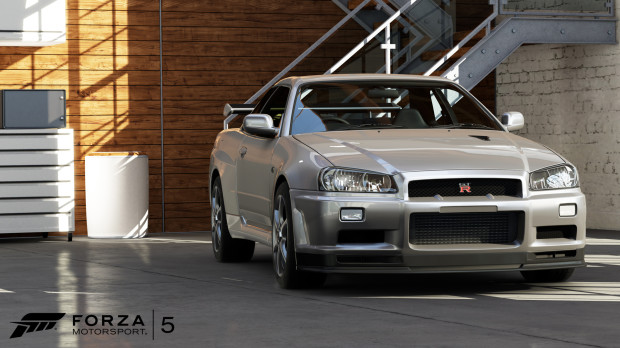 In addition to the three cars listed above, here's a list of cars that will officially be a part of the Forza Motorsport 5 Showroom:
2012 Chrysler 300 SRT8
2013 Ford Focus ST
2010 Audi TT RS Coupe
2012 Scion TC
2009 Jeep Cherokee SRT8
2011 Kia Cee'd
2005 TVR Sagaris
1965 Alfa Rome Giulia Sprint GTA Stradale
1999 Dodge Viper GTS ACR
1998 Eagle Talon TSi Turbo
2009 Ferrari California
2000 Ford Mustang Cobra R
2011 Cadillac CTS-V Coupe
1994 Mazda MX-5 Miata
2010 Maserati GranTurismo S
2003 Toyota Celica SS-I
1954 Mercedes-Benz 300SL Gullwing Coupe
1971 AMC Javelin-AMX
The game is scheduled to release to the Xbox One on November 22.  For more information on the game, be sure to check out the website, Facebook and Twitter pages.