Hover: Bringing a Classic PC Game to the Web with Internet Explorer and Modern Web Standards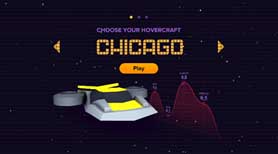 After 18 years, Hover is back.  For those that may remember, Hover came packed on your Windows 95 CD and at the time showcased the state of the art in computer graphics.  Obviously graphics and computer capabilities have progressed quite a bit since then but now you can enjoy a game from the past with IE11 and it's support for modern web standards.
As with its original counterpart, Hover makes use of the keyboard to play but if you really want to get your game on you should play it using the touch controls such as on a tablet running Windows 8.1.  Because IE11 was built from the ground up to include touch optimization you'll find yourself more immersed in the game when using this feature.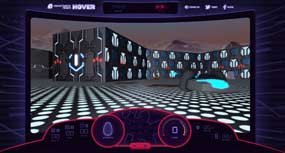 Although IE11 was built to support modern web standards such as Web GL that allowed the game to be upgraded to 3D, it can be run on any modern browser.  But it will work best on IE11.
The revamping of Hover comes thanks to Dan Church.  Dan had played the game when he was younger and had approached Microsoft with the request to update the game for today's gamers.  His enthusiasm was contagious and the project began.  Partnering with Dan and the team at Pixel Labs, Hover has been re-imagined for the modern web.
Dan Church had personally built all the game play while Microsoft worked with both him and Pixel to add new features including new hovercrafts and support for up to eight players so you can play online with your friends.