Turtle Beach Announces Thor: The Dark World Edition Marvel SEVEN Headset
Turtle Beach has announced the newest addition to their line headsets.  Thor: The Dark World Edition Marvel Seven Headset will feature interchangeable speaker plates and will be compatible with consoles, PC, Mac and mobile devices.  The headset will come pre-packaged with Thor: The Dark World speaker plates.
Fans of the Marvel Universe will be able to switch speaker plates with other character ones as they see fit.  Turtle Beach is working with Marvel to produce several plates featuring some of Marvel's most popular heroes and villains.
"The Turtle Beach collaboration with Marvel creates opportunities to pair headsets with a broad array of Marvel characters," said Bob Picunko, Chief Marketing Officer at Turtle Beach.  "From feature films and TV shows to video games and comic books, we're able to provide new opportunities for consumers and retailers."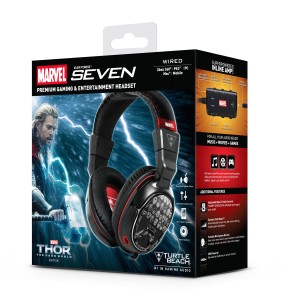 The headset can be used for gaming, watching movies and TV, listening to music or chat and voice calls.  Right out of the box, the headset can be used for gaming consoles, handheld consoles including PS Vita and Nintendo DS, PC, Mac and tablets and mobile devices.  It has a flexible inline amp for easy access to audio controls.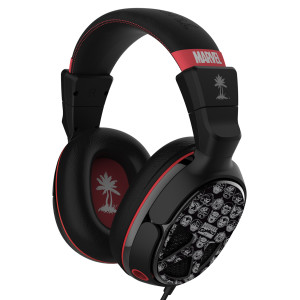 The Marvel SEVEN headset will be in stores in November and will retail for $199.99.  However, if you'd like to be one of the first one's to own one of these special edition headsets, Turtle Beach will be making a limited number of them available at this year's New York Comic Con being held from Thursday October 10 to Sunday October 13.  These can be found and purchased at the Marvel Entertainment Booth (#1354) and as an added bonus, the first 100 headsets will come with an exclusive set of New York Comic Con exclusive Thanos speaker plates.  These plates will only be available at New York Comic Con.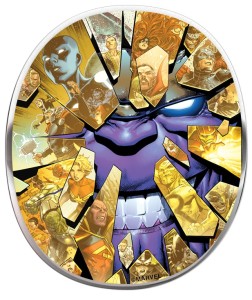 For more information about the headset be sure to check out the website, Facebook and Twitter pages.