Wii U Deluxe Set Features Mario and Luigi

Nintendo is releasing a new Wii U Deluxe Set that will include two games from the biggest names in video games.  New Super Mario Bros. U and New Super Luigi U will be available, both in disc format, with the purchase of the Wii U Deluxe Set available in stores on November 1, 2013 for the low price of $299.99.  This new Deluxe Set will replace the old one which included Nintendo Land.  For those that would like to play Nintendo Land, it is still available in stores and online in the Nintendo eShop for $29.99.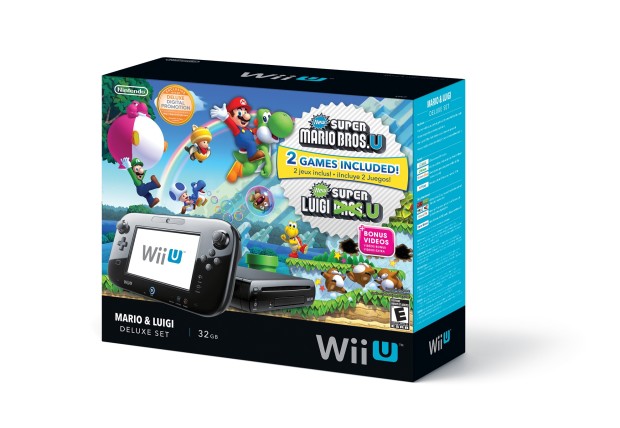 The Limited Edition Wii U Deluxe bundle that comes with a download code for Legend of Zelda: The Wind Waker HD, a gamepad controller adorned with artwork based on the Legend of Zelda series and a download code for a digital copy of Hyrule Historia.  This bundle is a limited edition and is also available for $299.99 while supplies last.
"Mario and Luigi are two of the biggest heroes in video games," said Scott Moffitt, Nintendo of America's executive vice president of Sales & Marketing. "This new Wii U configuration gives people instant access to not one, but two of the most well-received Wii U games. It's another example of the tremendous value and variety that Nintendo is offering consumers this holiday season."
For more information about the Wii U, be sure to visit the website, Facebook and Twitter pages.