6 Things To Get Your Gamer For Christmas

Well, it's that most wonderful time of year again! Don't know about you folks, but Christmas seems to have snuck up on us at Gamer Living.  For those of you who are in the same boat and completely at a loss for what to get the gamers on your list, we've compiled a handy guide of items that gamers or collectors would love to have. Take a look!
Controller Peripherals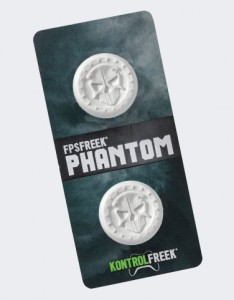 If you know someone who loves shooters, check out the Kontrol Freeks. These little peripherals live up to their name, as they provide the much-needed precision for aiming within games like Call of Duty, Battlefield, and Kill Zone. How do they do this, you ask? Well, these Kontrol Freeks fit on the left and right analog sticks, giving them added height, which in turn gives them a wider range of motion.  Luckily, Kontrol Freeks has just released a new line in time for the holidays, with new accessories that will fit the Xbox One and PS4 controllers!
Headsets
Any gamer who spends enough time in front of a screen can tell you that the game's sounds and music are what draws them into a full immersive experience – and outside sounds can definitely snap them out of it! If you know gamers who want to tune out all non-game related noises, companies like Turtle Beach and Thrustmaster may have just the solution.  The Turtle Beach Ear Force XP Seven is used by the pro gamers in Major League Gaming, and though people may balk at the $279.99 price tag, the sound output from this headset is well worth it.  The XP Seven features Dolby Surround Sound and the ability to personalize the audio experience through the use of an Audio Control Unit, a remote-like device with uber-sensitive buttons for adjusting and pre-setting game and chat volumes. Not only that, but the XP Seven completely blocks out the world once they're fit snugly on your ears, allowing for a deep dive into a game undisturbed.
http://turtlebeach.com
If $300 sounds a bit too high-end for you, Thrustmaster has also developed a line of headsets for the gaming market. The Thrustmaster Y-Gaming headsets are available for PC, Xbox 360, PS3 and PS4, with prices ranging from $90 to $300, depending on the level of customization you'd like, as well as whether the unit is wired or wireless. Even at the lower-end of the spectrum, the Thrustmaster Y250s are sturdy and comfortable units that provide crisp sounds for anything ranging from music, to movies, and of course, games.
For the PC Gamers
When it comes to PC gaming, there are two essential peripherals that players will need: a mouse and a keyboard.  We're not talking about the standard units that may come with a desktop package, but actual peripherals that enhance the gameplay experience.  As gamers tend to spend hours in front of a PC, with hands locked in the same position on the mouse and keyboard, the ergonomics of these peripherals are extremely important.
Logitech has risen to the challenge with its G500 mouse, which allows your hand to rest comfortably upon it, with an indented and textured groove for your thumb.  The G500s not only have the typical buttons and scroll wheel, but also extra buttons for customizing functions such as adjusting volumes, skipping music tracks, and copying and pasting text.  Additionally, using the included weights, players can customize the heaviness of the mouse by adding anywhere from 1.7 grams to 25 grams, which can enhance the gameplay experience.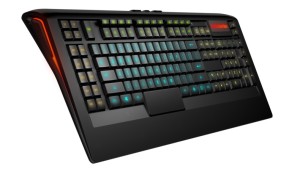 If you know someone who's in need of a gaming keyboard, Steel Series has the APEX model, which is big enough for widely spaced keys that will be comfortable for big and small hands.  The keyboard features the standard keys, diagonal arrows, media keys, and customizable macro keys. It also comes with two of its own USB ports, which is always a welcome addition! The keyboard is broken down into five zones, all of which has backlighting that can be customized with your favourite colour (down to the hue and shade, as you get to choose from a spectrum of 16.8 million colours).  Given its functionality, comfort-level, and wide range of customizability, its price of $100 isn't bad at all!
Collectibles
At the launch of many AAA titles, there are a fair amount of fans that will pay a hefty sum for the Collectors Editions, just to have additional goodies to show off to their friends.  Project Triforce is one of the companies that creates said goodies, in the form of game statues and replicas.  Currently, they have items from Darksiders II, Batman Arkham City, Mass Effect 3, Gears of War 2 and 3.  Products range from full scale replicas of Batman's Batarang, a Riddler Trophy, a Locust Hammerburst from Gears of War 3, and a Geth Pulse Rifle from Mass Effect 3.  Though these items can be quite pricy (ranging from almost $200 to over $900), they are essentially works of art, having been sculpted and painted with painstaking detail.  Don't hold out for too long, products seem to be selling fast – if all the 'sold out' signs are any indication!
http://www.projecttriforce.com/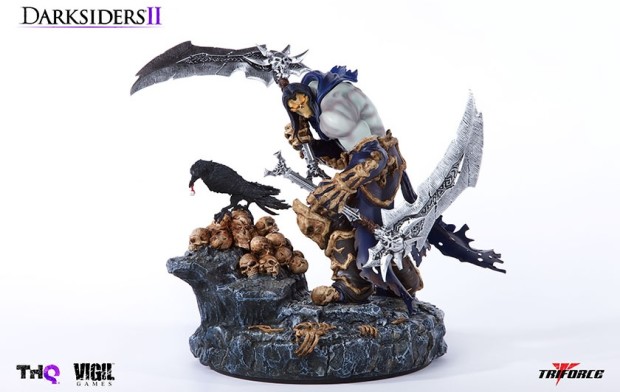 Although games are a great go-to gift, they sometimes end up being trade-in fodder.  We hope that you've found our little guide of alternatives useful. Happy shopping!
Featured image credit – Guild Wars 2 Wintersday Festival.