Author Archive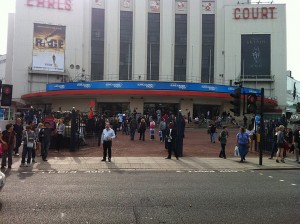 Wow, what an incredible four days! EuroGamer Expo 2011 blew me away and surpassed all my expectations with awesome games, consoles, and developer conferences – and that's before I've even mentioned the games industry careers fair, Insert Coin's stunning stand, and OnLive giving away 3,000 of their revolutionary micro-consoles for free! Read On »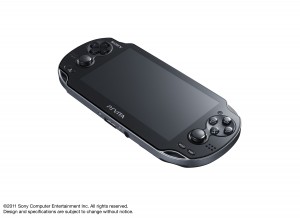 This year's EuroGamer Expo will be remembered for years to come as the expo with the most AAA content.  Of the 70 games on show around 90% of them were day one buys.  Even with all this triple A content on offer, there was something showcased that outshone them all and that was Sony's newest handheld, the PlayStation Vita.  Wanderson75.net was lucky enough to get hands on the Vita and put it through its paces. Here's what we thought. Read On »
Anthoyn Tyreman is reporting massive crowds at the final day of Eurogamer's weekend event!  Take a look at the latest photos from him and stay tuned for his hands on with the PlayStation Vita!

The crowds were once again out in force to see some of the biggest and best games that are due to hit our shelves soon!
After another crazy day (where I finally got my hands on one of OnLive's free consoles!), it's safe to say that EuroGamer 2011 is outdoing last year's offering!  I went hands-on with a number of titles including: Final Fantasy XIII-2, Skyrim, Rift, and Guild Wars 2, to name a few. Keep reading to find out what I thought of them! Read On »

Wow, what a day! Between the chance to play with Sony's PlayStation Vita and OnLive giving away their console for free (yes, for free!) to the lucky early-birds, it was a blockbuster opening to this year's EuroGamer Expo!
Of course, we headed to the games straightaway. We got the chance to sit down and play with some of the biggest games of the Christmas period, with titles including Final Fantasy XIII-2, Rift, Skyrim, Battlefield, Sonic Generations, Forza 4 (just to name a few!).  Keep tuned in to Wanderson75.net for a more in-depth look at these games.
We also had the privilege to finally sit down with OnLive's cloud gaming service and got the chance to see the system working on tablet devices.  Needless to say, it looks to be a fantastic system that is fluid and lag free. It offers the chance to play games on the move, at console standard, with no chop to speak of. We'll be taking an in-depth look at OnLive soon!
There are so many games on offer here and we haven't even looked at the indie games show, retro games, careers fair, and everything else that is available at EuroGamer 2011.  The next few days promises to be busy! So keep yours eyes on Wanderson75.net for more news and views on the games and consoles that you will want to buy over the coming months.
In the meantime, take a look at these photos (we've got more coming!), and if you're in the area and have the opportunity to get down to the Expo, you really, really should!

Editor's Note – Slideshow is fixed!

It's that time of year again when the UK gaming community comes together and experiences four days of gaming bliss!  EuroGamer Expo 2011 is looking bigger and better with a host of developers strutting their stuff, showing off the games and consoles that are set to hit shelves the world over in the next 6 months.
For those of you who don't know what EuroGamer Expo is, it's the UK's biggest gaming event!  This year, it's estimated that the expo will attract around 40,000 gamers,  starting Thursday, September 22nd and concluding on Sunday, September 25th.  Taking place at London's Earl's Court, which is usually used for film premiers and awards shows of all kinds, it's a chance for the UK gaming community to get hands-on with some of the biggest games and gadgets. Additionally, there is a games industry career fair offering the chance to get some face time with developers, publishers, and other games/technology employers.  There's something for gamers of all types with pretty much every developer and every game worth noticing being in attendance. Read On »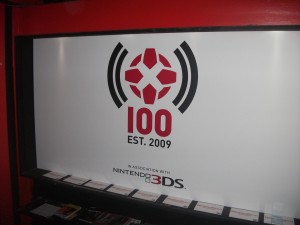 The 100 Club played host to IGN UK as they celebrated reaching 100 podcasts. Wanderson75 was there to enjoy, and join in, the festivities! Read On »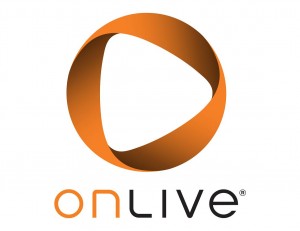 The cloud gaming service, OnLive, makes its way to Europe in September, but can it be a success and become the 'fourth option' for gamers?
Being from the UK, I've gotten quite used to having to wait for most technological things to make their way here.  But if we Brits are anything, we are patient.  However, every once in a while something will come around that even my almost saintly level of British patience can't take.  OnLive is one of them.
OnLive is somewhat of an enigma here in the UK and across Europe in general.  Since its launch at E3 2010, any solid pieces of information in relation to its European release have been few and far between.   Read On »