Posts in "About Us"
If you're a fan of supporting independent developers, then Gamersgate has got a deal for you!  IndieFort Bundle 2's deadline has been extended an additional five days to extend the chance for gamers to pick up some rather interesting titles for the low price of just $5.99 USD.  Read On »
Bethesda announced today that Zenimax Online Studios is currently working on a new MMO, The Elder Scrolls Online. Read On »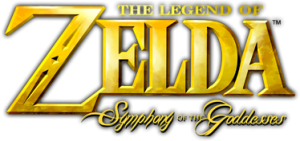 Nintendo has just announced that The Legend of Zelda: Symphony of the Goddesses is receiving additional tour dates, making for a total of eleven stops and twelve shows across North America.   The tour, first announced and demonstrated at last year's Nintendo Press E3 Media Briefing, will feature music from Legend of Zelda titles such as Ocarina of Time, Wind Waker, Twilight Princess, A Link to the Past, Link's Awakening, and Majora's Mask.  The orchestra will be conducted by Eímear Noone with arrangements by Chad Seiter. Read On »
With 2011 coming to a close, this Christmas promises to be the greatest year ever for gaming.  Highly anticipated titles such as Elder Scrolls V: Skyrim, Gears of War 3, Deus Ex: Human Revolution filled the year to the brim with too much to possibly pick up all at once.  2012 is shaping up to be an even bigger year with rumours abound of console announcements; the PlayStation Vita launch is just around the corner, and Nintendo's Wii U is beginning to take shape.  We here at Wanderson75.net will be bringing even more news and reviews to you in the next year to come as we continue to grow.  Plans not yet announced for the site are on the horizon, the Consumer Electronic Show is just around the corner, and even greater things are on the way.
But today is the day that we break away from the norms of game reviews, scouring the internet for news to deliver and checking in on the latest technology.  Staying up for late night editing and review parties is the usual practice; but today we sit down with our families and share in the joy that Christmas brings.  On behalf of myself and the team here at Wanderson75.net, we wish everyone a very happy holiday.  May your tree be full of presents, your bellies be full from a hearty meal, and may your hearts be filled with happiness as you spend the day with loved ones.
In the spirit of giving, please take a moment to remember those who may not be as fortunate and donate to a worthy cause.  So many organizations such as Child's Play, the Children's Miracle Network, Focus Hope, and more work tirelessly to bring happiness and joy during this time of year.
Merry Christmas.
~Will Anderson
Editor-in-Chief
Wanderson75.net