Developer: "Capcom"
The popular fantasy action franchise Monster Hunter™ is now one of the most iconic gaming series in the world selling over 21 million copies worldwide since the series began in 2004. Players take on the role of a hunter and are sent to explore a settlement within the Monster Hunter universe, completing quests on their journey to seek and slay monsters while improving their skills and earning equipment upgrades. With many challenging monsters and over 200 quests, the latest… Read On »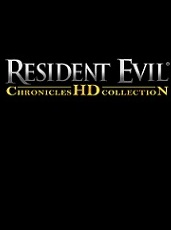 Revisiting past plots from the series and exposing Umbrella Corporation's actions, The Umbrella Chronicles features eight playable characters, including Rebecca Chambers, Chris Redfield and Jill Valentine. As seen previously in the version for the Wii™ system from Nintendo, the title also features a brand new chapter in Resident Evil history. The Darkside Chronicles plot takes players back to the story of Leon Kennedy and Claire Redfield trying to escape the nightmares of Raccoon City, while finally revealing the truth behind Leon… Read On »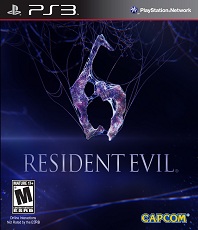 It has been ten years since the Raccoon City incident and the President of the United States has decided to reveal the truth behind what took place in the belief that it will curb the current resurgence in bioterrorist activity. Due to be by the President's side is his personal friend and Raccoon City survivor, Leon S. Kennedy, but when the venue suffers a bioterrorist attack, Leon is forced to face a President transformed beyond… Read On »
Devil May Cry is one of Capcom's most successful and critically acclaimed franchises, having sold more than 10 million units worldwide. Featuring Dante, one of the most iconic video game characters of the last decade, Devil May Cry HD Collection will be full of the award-winning gameplay and style that the series has become known for with the addition of stunning HD graphics, bonus content and support for Trophies and Achievements.
The highly acclaimed fighting game adds 12 new legends to the robust Marvel vs. Capcom 3 roster, bringing the total overall roster of characters up to 50. The first new characters revealed for Ultimate Marvel vs. Capcom 3 include much-requested Capcom character Strider who slashes his way into the fray along with Ghost 'n Goblins™ villain Firebrand. On the Marvel side, Ghost Rider will finally exercise his vengeance and Hawkeye will pick apart foes. More… Read On »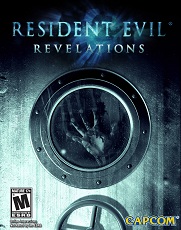 Resident Evil Revelations heralds a return to classic Resident Evil gameplay and is packed with terrifying moments and an intense canon storyline, all in stunning 3D. Set in 2005, Resident Evil Revelations contains new content that answers questions and reveals truths from the main Resident Evil storyline between Resident Evil 4 and Resident Evil 5.
Dragon's Dogma introduces an innovative team dynamic to the Action-RPG genre called the Pawn system. Otherworldly AI partners called Pawns aid the Arisen on their journey. A fully customizable main Pawn companion accompanies the Arisen throughout, while two support Pawns can be swapped out based on the Arisen's needs. Players recruit Pawns by venturing into the Rift, a space between worlds which can be accessed either offline or online.  Players utilizing Xbox LIVE® or PlayStation®Network,… Read On »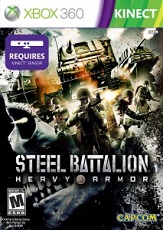 Set in 2082, Steel Battalion Heavy Armor depicts a world devoid of computers, where war is waged with rudimentary weapons as new superpowers struggle for dominance. In a twist of fate, the US army has been forced to begin major landing operations on what was once its own soil. In this low-tech era there is one weapon class that will determine the course of the war – the Vertical Tank. VTs are guaranteed to instill… Read On »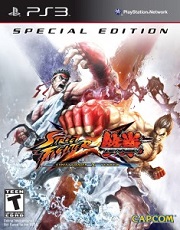 As in Street Fighter IV, 2D gameplay will feature fully realized 3D character models battling for domination in both new and familiar highly detailed environments that are brought to life with engaging animations. In addition to modes such as Versus and Training that will feature new enhancements to make the fighting experience more in-depth and enjoyable, Street Fighter X Tekken will include Tag Team combat where players select two fighters to deliver knockout assist attacks… Read On »