Developer: "SCE Japan Studio"
With humans extinct, pets have gone feral, zoo animals have escaped captivity and wild creatures are ruling the streets of Tokyo – and all are facing a savage battle for survival. As the animal of your choice, you must use your cunning, natural instincts and ruthless aggression to seize territory and escape the jaws of your enemies in this original action adventure game.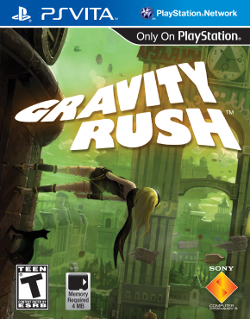 Gain a new perspective as you take on the role of Kat, a strong-willed girl seeking the means to protect her future in a world that's crumbling to pieces. Tilt and move the PlayStation®Vita System, taking gravity into your own hands to deliver devastating attacks, uncover the secrets to your past and explore a mysterious world.