Developer: "Sony Computer Entertainment"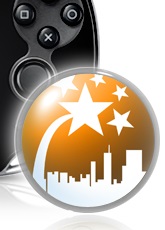 Light up the sky with a spectacular firework display. Detonate fireworks and perform explosive combos to earn special bonuses and work your way up the Fireworks online leaderboard.
Use your AR Play Cards to create your own soccer stadium and enjoy the beautiful game on any flat surface. Take on friends via Ad Hoc Mode and compete in one-off matches and table top tournaments.