Developer: "Ubisoft Montreal"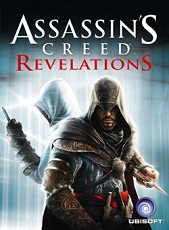 Master assassin Ezio Auditore walks in the footsteps of his legendary mentor, Altaïr, on a journey of discovery and revelation. It is a perilous path – one that will take Ezio to Constantinople, the heart of the Ottoman Empire, where a growing army of Templars threatens to destabilize the region.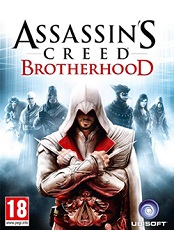 Ezio returns in a powerful struggle against the powerful Templar Order. Now a legendary Master Assassin, he must journey to Rome, center of power, greed and corruption to strike at the heart of the enemy. Defeating the corrupt tyrants entrenched there will require not only strength, but leadership, as Ezio commands an entire Brotherhood that will rally to his side. Only by working together can the Assassins defeat their mortal enemies.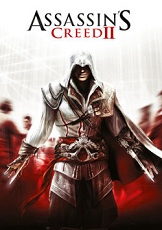 Assassin's Creed II is the product of over two years of intensive development by the original creative team behind the Assassin's Creed brand. In a vast open world environment, the game invites players to incarnate Ezio, a privileged young noble in Renaissance Italy who's been betrayed by the rival ruling families of Italy. Ezio's subsequent quest for vengeance plunges players into a captivating and epic story that offers more variety in missions, surprising and engaging… Read On »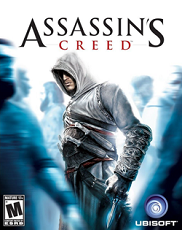 The setting is 1191 AD. The Third Crusade is tearing the Holy Land apart. You, Altair, intend to stop the hostilities by suppressing both sides of the conflict.  You are an Assassin, a warrior shrouded in secrecy and feared for your ruthlessness. Your actions can throw your immediate environment into chaos, and your existence will shape events during this pivotal moment in history.