Developer: "Ubisoft"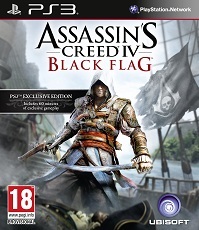 The fourth numbered installment in the Assassin's Creed Series.
Just Dance Greatest Hits includes all the most popular tracks from Just Dance and Just Dance 2, plus bonus songs from Just Dance 3! Start the party, battle with friends, or even exercise in disguise to hit songs from Katy Perry, Rihanna, Beastie Boys, and Ke$ha – 35 tracks in all!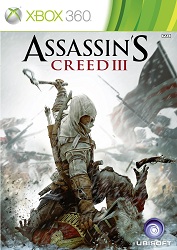 The American Colonies, 1775. A brave young warrior fights to save his homeland. But what begins as a struggle over territory turns into an extraordinary journey that will transform him into a Master Assassin—and will forever change the destiny of a nation.
Just Dance 4 features more than 40 new tracks, ranging from chart-topping Billboard hits to classic dance party tracks. Whether it's pop, Hip-Hop, rock, R&B, country or funk, there is something for everyone.
The ultimate super hero brawler, Marvel Avengers: Battle For Earth features 20 different characters including the Avengers Iron Man, Hulk, Captain America, and Thor, as well as other fan favorite super heroes and villains from the Marvel Universe. Players will use motion gameplay to execute explosive super attacks, unleash devastating special moves, and battle their friends in a wide variety of game modes.
Rocksmith is the first and only game where players can plug any  real guitar with a standard quarter-inch input jack into an Xbox 360® video game and entertainment system from Microsoft, a PlayStation®3 computer entertainment system or PC, and play through an in-depth library of music including everything from the latest hits to classic rock songs.