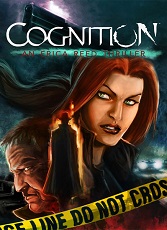 Cognition: An Erica Reed Thriller – Episode 2: The Wise Monkey iOS, Mac, PC
When someone close to Erica is kidnapped by the Wise Monkey, a serial killer fixated on the gruesome mutilation of their victims, Erica is in a race against time to save his life. With the Wise Monkey case in her hands and the FBI's resources already stretched thin, she's on her own to find the killer before it's too late – again.
No news items have been tagged to this game.