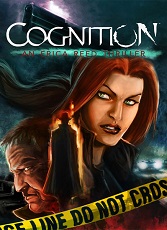 Cognition: An Erica Reed Thriller Episode 3: The Oracle PC
Erica finally closes in on the serial killer who's been hiding cryptic clues at crime scenes and going after her friends. But first, her post-cognitive powers are put to the test as she steps into the Oracle's shoes. In this exciting episode, you'll play as both Erica AND the killer, reliving the past in graphic detail to understand why this person turned to murder and why Erica's a target.

Developer Phoenix Online Studios is set to release the the third installment of Cognition on May 16.  Cognition Episode 3:  The Oracle will release to both PC and Mac.