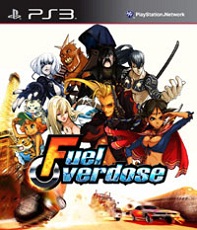 I-FRIQIYA is proud to announce you the production of its first game: FUEL OVERDOSE. I- FRIQIYA is a new videogame publisher and developer specialized in digital distribution.
FUEL OVERDOSE takes you to a dark and violent universe where car races have become bloody fights between fearless racers willing to risk it all to save their tribes.

The Fuel Overdose team has announced that they have released their Wandering Vehicle Pack as a free DLC download.  It is available in both North America and Europe on the Playstation Network.