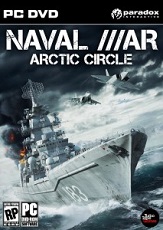 Naval War: Arctic Circle PC
Naval War: Arctic Circle will challenge players as they pass through the world's deadliest waters vying for dominance and complete control of the arctic seas, allowing commanders to purge enemy forces either above, beneath, or on the ocean surface. Will you be able to reign over the waters?
No news items have been tagged to this game.