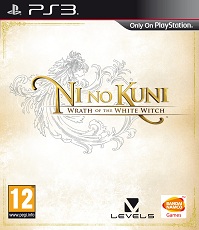 Ni no Kuni: Wrath of the White Witch PlayStation 3
Ni no Kuni: Wrath of the White Witch is a heart-warming tale of a young boy called Oliver, who embarks on a journey into a parallel world to become a magician in an attempt to bring back his recently-deceased mother. Along the way Oliver encounters many new friends who help him learn and grow. He can also befriend the wonderful creatures that inhabit this parallel universe, turning them into pets that Oliver can raise and collect a whole menagerie of. Why, he can even use these critters to battle other creatures on his behalf! Join Oliver as he explores the vast new world and faces a variety of formidable enemies.
No news items have been tagged to this game.