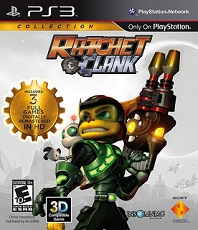 Ratchet and Clank Collection PlayStation 3
Experience the classic adventures of the universe's favorite Lombax, Ratchet and his robotic sidekick Clank in this classic PlayStation®2 trilogy now fully remastered in high definition! Wield the original tools of destruction as you travel from planet to planet unraveling their original story and explosive adventures in this PS3™ exclusive.
No news items have been tagged to this game.