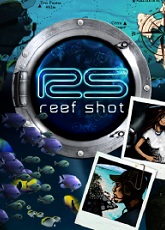 Reef Shot PC
Reef Shot is an underwater adventure game that takes the player on an unusual voyage to the Pacific and gives him an opportunity to explore the world of marine life and discover sunken Mayan ruins and the end of the world prophecy.
The player starts a photo-diving expedition along the coast of Robinson Crusoe Island, which becomes a mysterious underwater adventure. The game combines a navigation system in 3D space and mechanics of taking photos in realistic underwater scenery. It offers an engaging experience based on various tasks and ocean environment, supported by high quality soundtrack.
No news items have been tagged to this game.